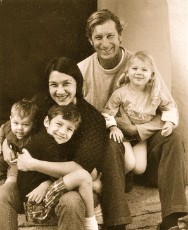 MW Construction is a family business.
Mark Wijsen is a California native. He is the former bass player of the '90's Noise Pop sensation Actionslacks. These days, when he's not solving drainage issues, you can find him playing soccer or chasing after his three kids.
Mark has intentionally kept his business small so he can personally bid and oversee each job. Mark works on no more than two projects at a time. This means each job receives all the attention it deserves.
As the owner of a fixer-upper, Mark knows the peace of mind that comes from working with a reliable contractor. Clients can expect deadlines will be met, regular progress updates, and a work site that neat at the end of each day.
Mark's goal is not only to ensure that the construction process is a minimal disruption, but also that his clients are fully satisfied with the end result. Mark's commitment to good service doesn't end when the job is completed. He is always available to answer any questions that may come up. All labor is guaranteed and materials are covered by the manufacturer's warranty.
MW Construction is licensed by the CSLB, bonded and insured.